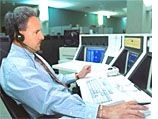 FREE U.S. CUSTOMS INFORMATION, DOCUMENTS & FORMS
Whether you are a novice or seasoned importer, you will want to read these Customs Guides and use the Bureau of Customs & Border Protection's, Bureau of Industry Security, and Dept. of State websites to keep up to date on the ever changing rules and regulations. Below links and references are provided as a quick beginning snap-shot of available information provided by the U.S. government to trade. Due to constant changes in regulations and the critical nature of being in compliance with government requirements, we recommend you seek professional assistance prior making any business decisions or taking any trade actions.
IMPORT
EXPORT
CBP has reduced the number of exams they provide on-line: CBP Web: Past Exams & Answer Keys. Below find our extensive archive of exams and answer keys. HTS Classification and Regulation Reference Versions are noted on exams by Customs.