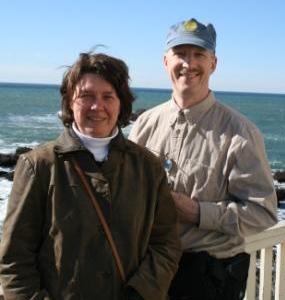 Leaphart + Associates, founded in 1988 as a California corporation, is a compliance information and training company for U.S importers and Customs Brokers. In mid-2021, the company relocated to North Carolina and reorganized as a sole proprietorship. Our educational programs emphasize the integration of government compliance and professionalism, with international business strategy. We specialize in U.S. Customs (CBP) and other agency regulatory training and international trade consulting.

Ro Leaphart founded Leaphart + Associates in 1988 as an international training and consulting corporation. She started her career in 1973 at Mennen Electronics (formerly Mennen-Greatbatch) in international sales, moving to the international finance department to handle all aspects of import and export transactions. As a Customs broker, she worked at the US-Canadian border and at the Port of San-Francisco/Oakland for two large brokerage firms, giving her a diverse back-ground in import trade and transportation operations. She obtained her Customs Broker License in 1980. During her career, she held the position of Sr. Director of International Logistics for 5 years at the Gap, Inc. Her responsibilities included global customs operations, international transportation and procurement systems. After successfully launching a new Gap business entity in Japan with the International Strategy Team, she took the position of Sr. Director of International Finance within Gap Inc.'s International Division, where she was responsible for strategic financial growth initiatives. Ro Leaphart is a foremost expert in global customs regulations, international trade development and related systems. She obtained her undergraduate B.A. at U.C. Berkeley and attended Stanford for formal finance training.

Ro lives with her husband in North Carolina, where she avidly walks the greenways and enjoys the humid summers. As a former board member of the Oakland Strokes, an award winning Junior USRowing team from 2001-2003, Ro organized recruiting and registration processes, resulting in a doubling of Oakland resident members. She was a founder of WIT-NC and served as Treasurer for two years in the early 1990's. As a Marine Mom, she was a volunteer with Operation Mom, preparing hygiene and food packages for Marines in Afghanistan and Iraq 2003-2004. She is a former member of CBFANC. She was a fund-raisisng member of the San Francisco Art Institute Council in the late 90's. She has traveled to over 20 countries on business and for pleasure.

Tim Leaphart joined Leaphart + Associates in 1989 as Vice President of Systems and General Manager. He studied Information Systems at UC Berkeley Extension, including project management for systems development, and Internet strategies. He is accomplished in C/C++, HTML, PHP, JavaScript, Pascal, Basic, X-Base, and Assembly languages, with experience on Unix and Windows operating systems.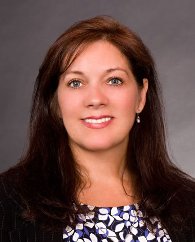 Renata Pearson - Featured CHB Exam Prep Instructor

Upon entering the Customs Brokerage Industry in 1989, Renata Pearson enrolled in Leaphart & Associates Trade Compliance program after three weeks in the industry. Course curriculum included the Basics of Importing, Intermediate Trade Compliance and finally the wonderful CHB Exam Prep Course.

In April 1991, Renata succeeded in passing the CHB exam on her first attempt and received her federal credentials within six months.

Having her Customs Broker's License allowed Renata to expand her career development and industry opportunities. She has worked in many facets of the industry from Entry Writer, Importer Implant, District and Corporate License Holder and ownership of a Brokerage firm.

In 2000, Renata reached out to Leaphart & Associates and began teaching the CHB Exam Prep course materials on behalf of the local brokerage association. With 23 years of direct experience in teaching hundreds of students using the Leaphart materials, she brings a wealth of experience to the table. It should be noted that she has taken the Federal exam each session including participation in the most recent electronic exam platform. Additionally she participates with a nationwide team of CHB Exam Educators who communicate with Customs & Border Protection Broker Management located in Washington DC. The educators review, evaluate and provide recommendations concerning CHB exam questions and protocol.

Overview:
President and owner of CCRA Customs Compliance / Regulatory Affairs, Renata is a working broker with deep experience. Having taught classes at numerous locations including the California Maritime Academy and the Center for International Trade Development (CITD), Renata has also served the trade community in many capacities throughout the industry including the Customs Brokers & Forwarders Association of Northern California (CBFANC) as a Voting Director & Education Chair and formerly served as President, Vice President, Legislative and Customs Committee Chair. With the National Customs Brokers & Forwarder's Association of America (NCBFAA) she served two terms representing West Coast industry issues and has participated in numerous visits to Capitol Hill to discuss industry issues with Senate & Congressional leaders. Additionally Renata has served as past president & chair for the Council of Supply Chain Management Professionals San Francisco Roundtable (CSCMP). She is a member of the Northern California Women in Trade (WIT-NC) and a Certified Customs Specialist (CCS).

Education: BA in International Business from the University of Puget Sound w/ Overseas studies in China, Japan, Hong Kong, Singapore and Taiwan.